5 Ways To Make Beer Part Of Your Wedding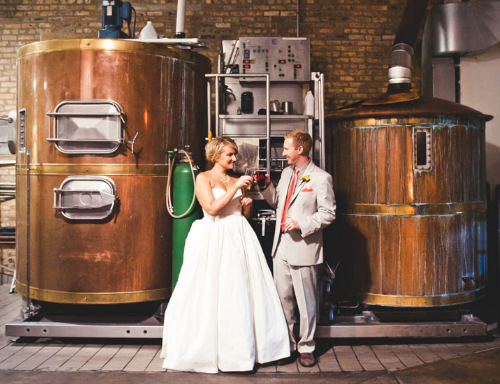 If you tell a couple to be to incorporate beer into their wedding as part of the drinks, most will be skeptical about it, some will outright refuse, will some will be torn apart on whether or not to incorporate it or not.
We have grown to associate beer drinking with pubs and leisure places but not on a wedding setting. If you are a beer loving couple, why not incorporate beer into your wedding. Whether it you are creatively displaying them, using a personalized or just incorporating your own brew, there are a couple of ways to incorporate beer into your after-party or reception.
1. Be Crafty with Your Container
Depending on your wedding style, it is vital you match your traditional vintage bar carts, canoes or whiskey barrels with your wedding theme or style. If you have a waterfront or nautical wedding, you can use a basket of koozies or a rowboat filled with beers and ice. This method requires a lot of creativity and technique to pull it off.
2. Flights of Fancy
There are a couple of ways you and your to be wed love can showcase the beers you love. One method is using flights, it is a fun way to showcase and elevate the beers you love as a couple. Flights has also been found to be a very good conversation starter for relatives who donít know each other well. The only downside of it is that the beers can get warm if they sit out for too long. Always offer your wedding guests chilled beers, you can tell your servers to put them on the guestsí tables.
3. Class Up the Keg
If you and your lover are looking to incorporate beer into your wedding but want a cost effective option, then you can serve keg at your wedding, though they it isnít a luxe option.
4. Brew your own and customize it
You may be thinking that brewing your own beer is a daunting task but to be truthful it isnít a hard task. Many brewing companies sell kits that can be used to make beer. Using the kits, you can customize the beerís taste to the one you desire. Moreover, this companies also offer hands on and taste consultation sessions for couples. A company like Four Points by Sheraton offers Hoppily Ever After package for any couple who want to at their brewing plant called Enegren Brewing Co. it is situated in Los Angeles. Instead of typical beer options you can also choose to offer artisanal brews at your wedding.
5. Serve Up a Shandy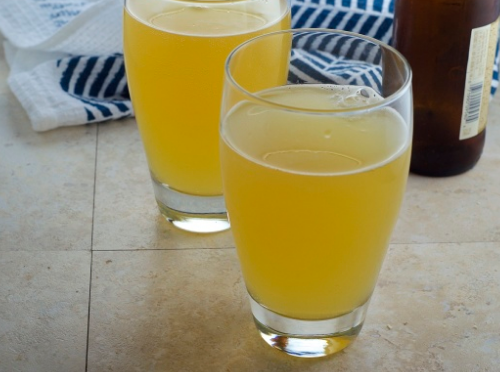 If you desire to serve a shandy at your wedding, you can make using a half lemonade and a half beer. With these simple ingredients you will have delicious summertime drink. If you want to cut on your bar tab you can drink the shandy as it is just a 1 to 1 lemonade to alcohol. You can also combine it with apple juice, ginger beer for a fall wedding. With this you will have incorporated beer into your wedding in an intelligent way.