Best Craft Beer Vacation Destinations
For any beer enthusiast, finding a pub or bar or restaurant that features a stunningly extensive beer list rather than a wine list, is a dream come true. There are some places in the world, including America, that have too-good-to-be-true establishments and festivals that beer-lovers flock to. These are destinations where you can kick back, have a brew or two (or three! or four!) and stay awhile.
Munich, Germany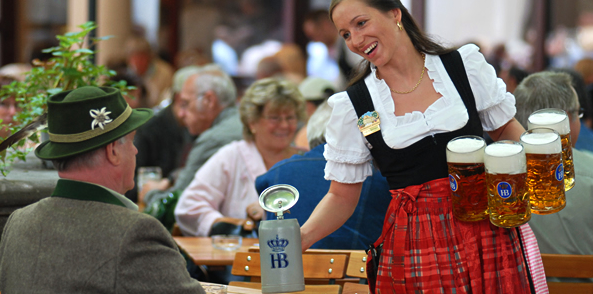 Every year for the past 180+ years, Oktoberfest arises in Munich, Germany and beer lovers from all over the world seem to magically materialize. It's a fall occurrence that celebrates one of the oldest drinks in the world the only way it knows best how - a festival. Complete with carnival rides, a ceremonial inauguration parade, and live music, Oktoberfest is the world's most well-known playground for beer. Since the 1300's Munich has been a city for craft beer, with it's most senior brewery, Auginster, still storing its brews in wooden barrels. The German town is known for five other "father" breweries which are still practicing their craft, each having a designated tent during the festival that serves their product (along with monster size Bavarian pretzels and other snacks, of course). But you don't need to visit the city during September and October only. Munich, due to its history with beer, is a fantastic vacation destination year-round. Tour the historic city center, with its gorgeous cobble-stoned alley ways and Marienplatz, the city's medieval center square. Once your walking has worked up a thirst, stop into Hofbrauhaus, an ancient pub, and experience not only history, but craft beer and a meal along with it.
Brussels, Belgium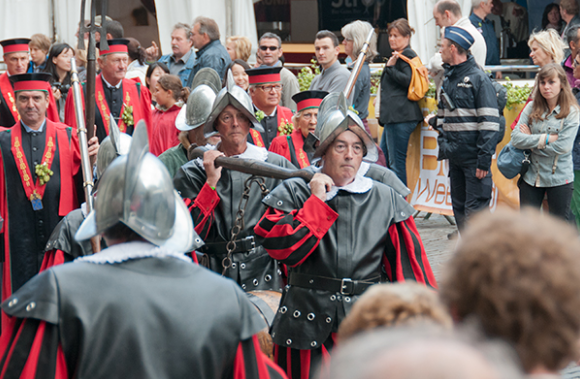 The, perhaps, most famous destination in this city for beer is none other than Delirium Cafe. In all its pink elephant glory, this cozy and world-renowned establishment features over 2,000 beers to choose from. That's so many that the staff had to create hefty, heavy binders for patrons to flip through to determine their order. The beer isn't just from Belgium, either (although Belgian-style ales are wildly popular choices for the craft beer crowd) they also feature beers anywhere from Alaska to Africa. The city itself does not have quite as many breweries as Munich, but there are plenty of other notable places to see and visit while in Brussels. Such as, Kulminator, another cozy beer bar with an impressive selection; however, it offers a more interesting and exquisite beer list, with aged beers that only a true brew-enthusiast could appreciate. Another worthy pit-stop is the A La Mort Subite, The Sudden Death, a historic bar that values a more local selection.
Portland, Oregon, U.S.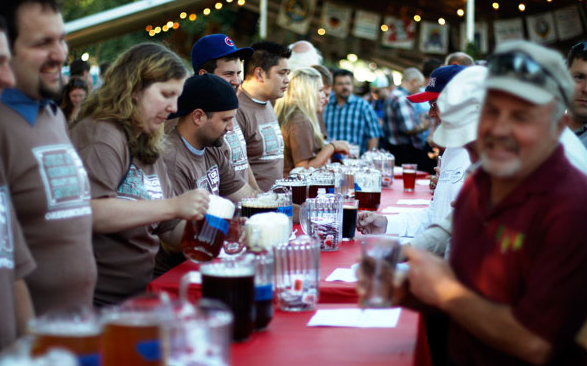 Portland was and still is a pioneer for the craft beer movement in the United States. Beginning in the early 1980's, Portland began with only a few local breweries but has now flourished to hundreds. A number of fine-dining establishments feature extensive craft beer lists that are obviously divulged with local pride. Not only that, but there are several brew-pubs you can visit, where you can taste the product right where its made in an alluring atmosphere, such as: Deschutes Brewery or Hair of the Dog. They even have a state-wide Craft Beer Month in July, which is when the annual Portland Craft Beer Festival occurs. This may be the ideal time to visit, and since its located in the enchanting Pacific Northwest, the July heat may not be as stifling as it would in other states. For even milder weather and just as much craft beer scene, travel north to Seattle, WA, where brew-pubs are so popular, they're within walking distance of each other.